Welcome to IPAC Southwestern Ontario!
Message from the President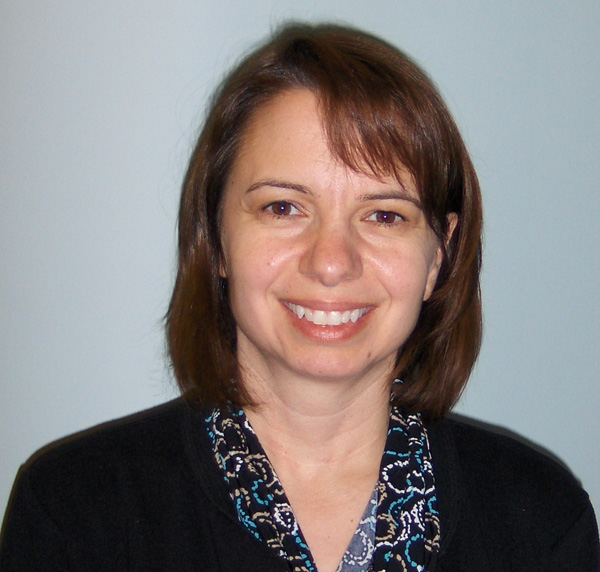 Welcome to IPAC SWO!
My name is Francine Paquette, 2019-2020 IPAC SWO Chapter President.
Our chapter has a rich history of supporting approximately 130 members with geographic boundaries that spread to three LHIN regions. Our members represent all health care sectors including acute care, long term care, community care, public health as well as industry.
IPAC SWO offers face-to face meetings, webinars and educational workshops to meet the educational needs of our members. Our meetings provide a forum for networking, education and collaboration and we invite you and your colleagues to join us as a member or as a guest.
IPAC SWO is proud to offer:
The Betty Bannerman Award of Excellence that recognizes a chapter member who has made outstanding contributions to the practice of Infection Control,
Scholarship funding for members to attend the Annual IPAC Canada National Conference.
I welcome you to contact any member of the executive to find out what IPAC Canada has to offer.
Francine Paquette
2019-2020 IPAC SWO Chapter President
---
Quick Links
---
Call for IPAC SWO Executive Nominations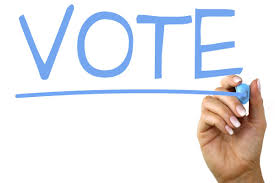 This is a call to invite IPAC SWO members to submit nominations for candidates to serve on the IPAC SWO Executive for the following positions:
1. Education Co-Chair (2 year term)
2. Non-Acute Care Representative (2 year term)
The Executive responsibilities are summarized in the IPAC SWO Terms of Reference (TOR). A copy of the draft 2019 TOR is also provided below for your review. This draft document will be discussed at the September 27th Business Meeting for member approval.
Positions on the Executive are held for a term of two years. The terms commence January 1, 2020. Participating in a leadership role is both challenging and rewarding. Please take a few minutes to consider submitting your name or that of a colleague. All nominees must be current members of IPAC Canada.
Please submit all nominations with name, email address and position of interest to ipacswochapter@gmail.com Attention Dori Taylor.
A final call for nominations will be made the September 27, 2019 Business Meeting and Chapter Education Day. If only one name is presented for an office, the nominee is elected by acclimation.
Upcoming Events
Registration is now open

for IPAC 101 for Community Healthcare Settings: Sarnia Edition October 1, 2019
The IPAC SWO (Infection Prevention and Control - Southwestern Ontario) Chapter of IPAC Canada and Public Health Ontario is offering an in-person opportunity to staff responsible for /or interest in infection control or occupational health and safety in the clinic or office setting. This event will take place on October 1, 2019 at the Lambton College Event Centre in Sarnia.
Objectives:
Participants will be aware of Infection Prevention and Control (IPAC) requirements and best practices within the clinical office setting
Participants will understand how to use available resources for program implementation and staff training
Registration for this event is $50 and includes hot meal. Select the "Register Now " button at the top to register.
NEW

Call for Interest to participate or facilitate the CIC Prep Series and Community of Practice
The IPAC SWO executive, IPAC HUPIC and Team IPAC-West of Public Health Ontario would like to extend a call for interest to participate in the:
Community of Practice (CoP): In the fall of 2019, there will be a CoP for those who are interested in preparing for the CIC examination. Participants would meet (virtually) with others who have successfully attained their CIC to learn about how and why one goes about obtaining their certification in infection control and to discuss opportunities and challenges in preparing to write the exam. We are looking for support from CIC certified individuals to offer their advice and support during these meetings. A time commitment of two 1-hour webinars is requested.
CIC Preparatory Series: Beginning in January 2020, an 8-session webinar based series that covers content from sections of the CIC exam will be offered. We are looking for support from IPAC Canada chapter members, who are CIC certified, to help facilitate the sessions by offering support and guidance to those preparing for the exam. Information about time commitment will be discussed with interested facilitators.
If you are interested in either joining the Community of Practice or participating in or helping to facilitate the CIC Preparatory Series, please contact the IPAC-West office at ipacwest@oahpp.ca with your name and if you would like to be a participant or a facilitator by September 30th. Participation is not limited to geographical location and is open to anyone who are interested in CIC certification.
NEW

Webinar on the new CSA Draft Standard Z317.12: Cleaning & Disinfection of Healthcare Facilities- Thursday, August 6th
This is an opportunity to listen to and participate in a Q&A about the new CSA Standard Z317.12: Cleaning & Disinfection of Healthcare Facilities. This is open to all members and any colleagues they would like to invite. See IPAC Canada Homepage for further details.
Join IPAC SWO at the Boler Mountain Conference Centre on September 27th for the IPAC SWO Chapter Meeting and Education Day.

Registration for this event is closed.
Registration opens at 8:30 am. The IPAC-SWO business meeting will start at 9:00 am and the educational portion of the day will start at 10:00 am. If you plan to only participate in the educational portion of the day, please arrive at 9:45 am to register.
The topic of the Education day will focus around the re-emergence of Vaccine Preventable Diseases and outbreaks. We are pleased to welcome the following speakers to our education day.
Reemergence of Vaccine Preventable Diseases, Dr. Marina Salvadori , Pediatric Infectious Diaseases Physician, London Health Sciences Centre
Influenza Vaccine Effectiveness, Morbidity and Mortality, Dr. Bryna Warshawsky, Medical Director, Communicable Diseases, Emergency Preparedness and Response, Public Health Ontario
Hepatitis A outbreak in Middlesex London... A lived expereince, Dr. Alex Summers, Middlesex London Health Unit
---
IPAC SWO News
IPAC SWO Chapter wins the 2019 3M Chapter Achievement Award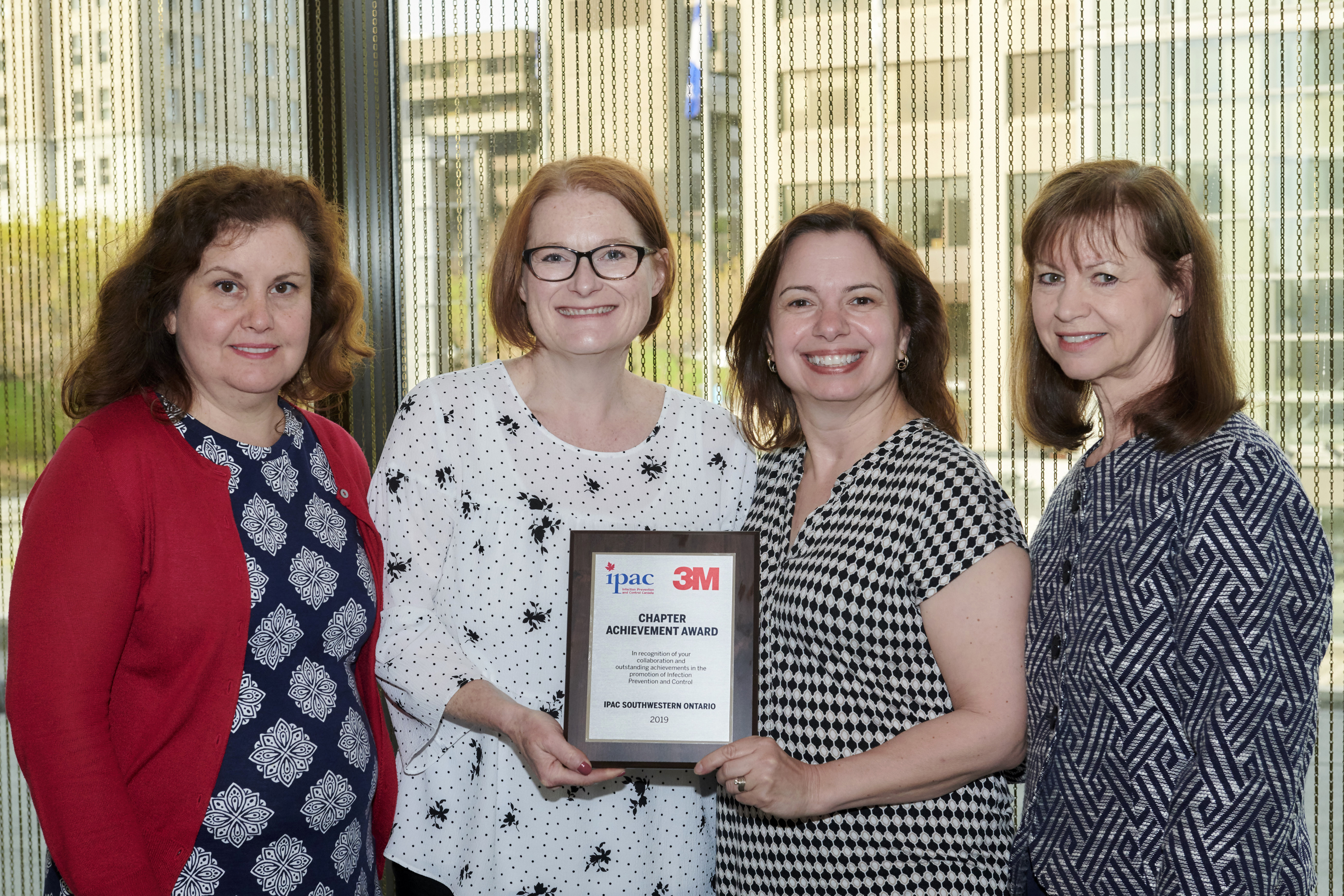 The 2019 3M Chapter Achievement award was awarded on May 28th at the IFIC/IPAC Canada 2019 Conjoint Conference in Quebec City to the IPAC SWO Chapter. The award was accepted by Francine Paquette, IPAC SWO President and Cheryl Tung, IPAC SWO Past President.
The award recognizes a Chapter's achievements in promoting infection prevention and control in the health care setting across the continuum. Congratulations to all of you who have made IPAC SWO a recognized and well respected chapter of IPAC Canada. See the IPAC SWO Chapter submission here.
Education Day Presentations
Did you know that you can access presentations from past education days here? Visit "IPAC SWO Chapter Meetings" on the right navigation bar to access these documents.
VRE Rates Climb in Ontario
Study by Public Health Ontario shows increase in VRE infections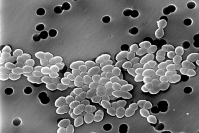 Around 30% of Hospitals in Ontario do not screen or use contact precautions for VRE.  Public Health Ontario conducted a five year body of research to assess (among other things) rates of VRE infections since some hospitals made the decision to stop screening.  The study showed a rise in VRE infections over the past decade.  See article for further details.
July 19, 2019
Seagulls found to carry antibiotic resistant organisms
Research out of Australia found some seagulls carry strains of antibiotic resistant e.coli. This could potentially lead to transmission to animals and humans. The risk to humans would be low with good hand hygiene following contact with a seagull.  See link for the BBC article.
July 10, 2019