Welcome to IPAC Southwestern Ontario! Recipient of the 2021 3M Chapter Achievement Award
Message from the President
Welcome to IPAC SWO!
My name is Dori Taylor, the 2021-2022 IPAC SWO Chapter President.
I am excited to announce IPAC SWO's 40th anniversary this year. IPAC SWO has had many successes over the last 40 years and I look forward to working with the executive to continue with this tradition.
IPAC SWO members represent all health care sectors including Acute Care, Long-Term Care, Community Care, Public Health as well as Industry.
IPAC SWO offers face-to face meetings, webinars and educational workshops to meet the educational needs of our members. However, for 2021, our meetings will look slightly different in that our meetings and education sessions will be virtual. The executive is committed and planning to offer four virtual meetings this year.
IPAC SWO is proud to offer:
The Betty Bannerman Award of Excellence that recognizes a chapter member who has made outstanding contributions to the practice of Infection Control,
Scholarship funding for members to attend the Annual IPAC Canada National Conference.
I welcome you to contact any member of the executive to find out what IPAC Canada has to offer.
Dori Taylor
2021-2022 IPAC SWO Chapter President
---
Quick Links
---
CIC Recertification
It's that time of the year again. Recertification is now due for those who were certified in 2018. If you are recertifying through the continuing education process and require documentation of education sessions you participated in through IPAC SWO, please contact ipacswochapter@gmail.com.
The CBIC website contains excellent information to assist you through the process. You will find the following resources particularly helpful.
Upcoming Events
2022 IPAC SWO Chapter Meeting and Education
Upcoming dates for the 2022 IPAC SWO Chapter Meeting and Education sessions will be posted in the new year.
---
IPAC SWO News
IPAC SWO Awarded 3M Chapter Achievement Award
During the 2021 Annual General Meeting of IPAC Canada held virtually on May 20, 2021, IPAC Canada announced IPAC SWO as the successful chapter to be awarded the 3M Chapter Achievement Award. This award is presented to recognize a chapter's achievement in promoting infection prevention and control in the health care settings across the continuum. This is the second year that IPAC SWO has been fortunate to be recognized in this way. Dori Taylor, president of IPAC SWO accepted the award on behalf of the chapter. To view Dori's acceptance speech please click here. Congratulations to all the members of IPAC SWO.
IPAC Job Opportunities
Access Employment Opportunities section of IPAC Canada's website for current job postings across Canada.
To view other opportunities visit IPAC Canada's Employment Opportunity webpage.
Education Day Presentations
Did you know that you can access presentations from past education days here? Visit "IPAC SWO Chapter Meetings" on the right navigation bar to access these documents.
World Health Organization's Update on Omicron
Effective public health measures continue to be encouraged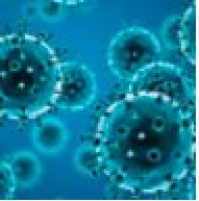 The WHO designated variant B.1.1.529 as a new variant of concern named Omicron due to evidence that several mutations may have an impact on how it behaves. While much is yet to be known in terms of it's transmissibility, severity of illness and effectiveness of the current vaccine against this variant, WHO continues to encourage countries to implement effective public health measures. This includes the provision of vaccine to vulnerable groups everywhere. 
November 29, 2021 - Eleanor Paget
Unexplained outbreak of Pneumonia in China
An unexplained outbreak of pneumonia has been reported in Wuhan, China. The outbreak was reported to the CDC on December 31st.  59 cases have been identified. Presenting symptoms include fever, difficulty breathing and radiographic evidence of bilateral invasion of both lungs. Onsets for the cases range from Dec 12 to Dec 29th. SARS has been ruled out and the pathogen is yet to be identified. All cases are being treated in isolation and there has been no evidence of transmission among health care workers. Some of the cases identified were vendors in the Huanan Seafood Market in Wuhan. The
January 7, 2020