IPAC Southwestern Ontario (IPAC SWO)
2017 IPAC SWO Executive
Executive Members (from left to right): Francine Paquette, Cara-Lee Coghill, Elaine Reddick, Cheryl Tung, Kim Hobbs, Sonalben Shah, Dori Taylor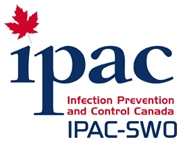 Contact Me
IPAC SWO
Bio:
Please feel free to contact IPAC SWO through e-mail by selecting the Contact Me button to your left. Your e-mail will be responded to within 2 business days.
---
Cheryl Tung
Title: President
Bio:
Cheryl Tung is a Public Health Inspector currently working at the Middlesex London Health Unit. Cherylís career in public health started over 25 years ago with the last 14 years focused on Infectious Disease and IPAC. Cheryl has been involved with IPAC SWO for many years, first as a member of the education committee and then as a member of the executive.

Cheryl loves music, theatre, travel and everything birds.

---
Francine Paquette
Title: President Elect
Bio:
Francine Paquette is the Team Lead of IPAC West Regional Team of Public Health Ontario, located in St Marysí Ontario. She joined PHO in 2013 as an Infection Control Consultant before becoming a Regional IPAC Specialist in 2016. Prior to joining PHO, Francine was a public health inspector with Oxford County Public Health, specializing in Infection Prevention and Control since 1998 and has maintained her certification in infection control since 2007.

Since 1992, Francine has been an active member of IPAC SWO Ė the IPAC Chapter is Southwestern Ontario, as its secretary from 2015-2016 and is currently the chapterís President Elect.

---
Sonalben Shah
Title: Membership/Treasurer
Bio:
Sonalben Shah is a Full time Infection control Professional at Woodstock general Hospital (WGH); a 178 bed acute care facility. Sonal in her role is actively engaged in surveillance, outbreak management, Policy & Procedure writing, IPAC education and Projects. Her role also entails communication with key stake holders such as the Health Unit, PHO, Physicians/surgeons and regional ICPs among others. She began her Journey in Infection control as a volunteer at WGH in 2012 transitioning to ICP in 2015.

Sonal has her Masters in Microbiology & CIC certification. Her professional Journey encompasses vast additional experience including Medical Lab Tech in Kenya, QC Manager of a pharmaceutical manufacturing company in Kenya and Pharmacy assistant in retail pharmacy both in Kenya & Canada.

She has also had the privilege of experiencing & integrating diverse cultures into her life; she is Indian origin, brought up in Kenya and settled in Canada.
Sonalís accomplishments include climbing Mt.kilimanjaro/Mt. Longonot, Orange belt in karate, outward bound courses in Kenya and her hobbies, music, yoga and photography.

---
Elaine Reddick
Title: Secretary
---
Dori Taylor
Title: Education Co-Chair
Bio:
Dori Taylor has been nursing for 27 years with most of her career working in labor and delivery. In 2009, she moved to Public Health as the Infection Control Practitioner. Dori obtained her certification in infection control in 2013. She has been the IPAC SWO Education co-chair since 2016.
---
Kim Hobbs
Title: Education Co-Chair
Bio:
Kim Hobbs has 29 years of nursing experience. She has filled a variety of roles in healthcare including front line nursing, educator and coordinator roles. She moved into infection prevention and control in 2011. She is currently the manager of infection control at the Woodstock General Hospital, a role she has filled since 2014. Kim has been the IPAC SWO Education co-chair since 2014.
---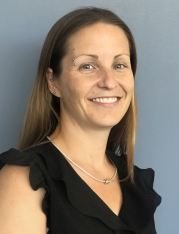 Cara-Lee Coghill
Title: Non-Acute Care Representative
---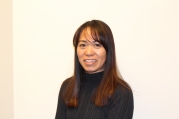 Eleanor Paget
Title: Webmaster/Knowledge Transfer
Bio:
Eleanor Paget started her career in public health in 2001 at the Middlesex London Health Unit on the Vaccine Preventable Disease Team. In 2003 she transitioned to the Infectious Disease Control team and in 2017 made the leap to Public Health Ontario. Eleanor is currently a Regional IPAC Specialist with Public Health Ontario's IPAC Regional Support West team and is the newest member of the IPAC SWO executive team.
---