IPAC Southwestern Ontario (IPAC SWO)
2022-2023 IPAC SWO Executive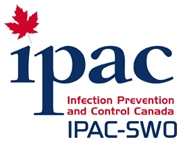 Contact Me
IPAC SWO
Bio:
Please feel free to contact IPAC SWO through e-mail by selecting the Contact Me button to your left. Your e-mail will be responded to within 2 business days.
---
Dori Taylor
Title:
President (2 year term)
Bio:
Dori Taylor has been nursing for 27 years with most of her career working in labor and delivery. In 2009, she moved to Public Health as the Infection Control Practitioner. Dori obtained her certification in infection control in 2013. She has been the IPAC SWO Education co-chair since 2016 and was elected as the 2018-2019 President Elect.
---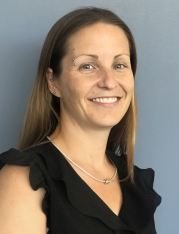 Cara-Lee Coghill
Title:
President Elect (1 year term)
Bio:
Cara-Lee has been an active member of IPAC Canada and an Executive Member of our local chapter, IPAC-SWO, since 2013. She has served on the IPAC-SWO chapter executive in a variety of roles including, Knowledge Transfer, Webmaster, non-acute care representative and more recently, President Elect. Cara-Lee has been a Public Health Nurse since 2007 and is currently working in the Infectious Disease Prevention and Control program area for Southwestern Public Health.
---
Elaine Reddick
Title:
Membership/Treasurer
---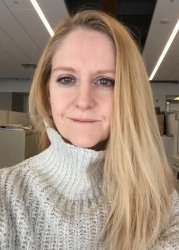 Robyn Latendresse
Title:
Secretary (2 year term)
Bio:
Robyn Latendresse is Public Health Nurse at Southwestern Public Health in St. Thomas. Robyn's career in Public Health started in 2003. Over the last 10 years she has worked on the Infectious Disease team. Robyn has been a member of IPAC SWO since 2009.
---
Lindsay Samoila
Title:
Edcuation Co-Chair (2 year term)
Bio:
Lindsay Samoila is a Bachelor of Science prepared Registered Nurse who began her career in acute care as a floor nurse, and transitioned to become an Infection Control Practitioner. Lindsay currently works as an ICP at Hotel Dieu Grace Healthcare in post-acute care. Upon completing the IPAC Canada Online Novice ICP course in 2015, she achieved her CIC designation in 2016.
Lindsay has a special interest in the crucial relationship between Environmental Services and IPAC, and the application of best practices in practical health care environments. Lindsay's passion is sharing her unique IPAC lens with a good dose of humor and practical life examples.
Lindsay is excited facilitate IPAC educational opportunities for IPAC processionals in her role as the Educational Co-Chair. She looks forward to learning from the leaders in the IPAC Canada community.
---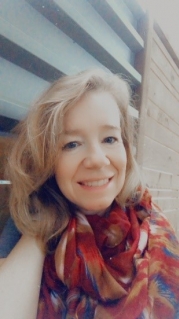 Lesley Leach
Title:
Education Co-Chair (2 year term)
Bio:
Lesley Leach was acclaimed to Education Co-Chair on September 23, 2021. Her term will start January 2022.
Lesley Leach is a Registered Nurse who began her career in public health in 1999. She held the role of a lactation consultant working with pregnant and vulnerable families. In 2015 she leapt at an opportunity to work with the Infectious Disease Prevention and Control team and became certified with her CIC in 2018, shortly after attending the IPAC Canada National Education Conference held in Banff, Alberta. Lesley is currently a member of the South West IPAC Hub supporting and enhancing IPAC practices in LTCH/RH and congregate settings.
---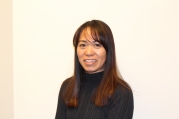 Eleanor Paget
Title:
Webmaster (2 year term)
Bio:
Eleanor Paget started her career in public health in 2001 at the Middlesex London Health Unit on the Vaccine Preventable Disease Team. In 2003 she transitioned to the Infectious Disease Control team and in 2017 made the leap to Public Health Ontario. Eleanor is currently a Regional IPAC Specialist with Public Health Ontario's IPAC Regional Support West team.
---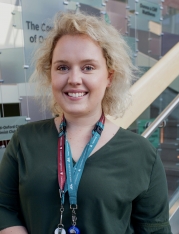 Shelby Ludington
Title:
Social Media/ Knowledge Transfer Co-ordinator (2 year term)
Bio:
Shelby Ludington is a Queen's University School of Kinesiology and Health Studies alumna working as an Infection Control Professional at Woodstock Hospital. With experience in Community Health Program Planning and Evaluation, Emergency Preparedness and Adult Education, Shelby also brings her Graphic Design and Social Media Management expertise to IPAC SWO. Since joining IPAC SWO in 2018 she has been an active member – attending local events, presenting a poster at National Conference in Quebec City in 2019 and is a member of the Education committee . Shelby looks forward to continuing to network with IPAC SWO's members through her new role as Knowledge Transfer/Social Media Coordinator.
---