Welcome to IPAC Southwestern Ontario!
Message from the President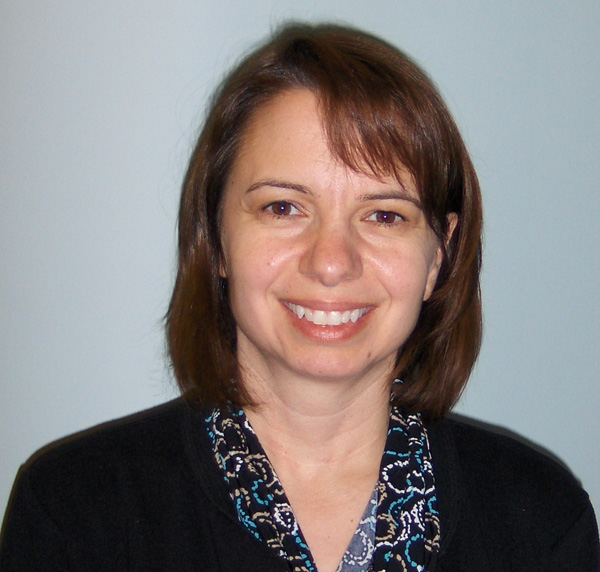 Welcome to IPAC SWO!
My name is Francine Paquette, 2019-2020 IPAC SWO Chapter President.
Our chapter has a rich history of supporting approximately 130 members with geographic boundaries that spread to three LHIN regions. Our members represent all health care sectors including acute care, long term care, community care, public health as well as industry.
IPAC SWO offers face-to face meetings, webinars and educational workshops to meet the educational needs of our members. Our meetings provide a forum for networking, education and collaboration and we invite you and your colleagues to join us as a member or as a guest.
IPAC SWO is proud to offer:
The Betty Bannerman Award of Excellence that recognizes a chapter member who has made outstanding contributions to the practice of Infection Control,
Scholarship funding for members to attend the Annual IPAC Canada National Conference.
I welcome you to contact any member of the executive to find out what IPAC Canada has to offer.
Francine Paquette
2019-2020 IPAC SWO Chapter President
---
Quick Links
---
Upcoming Events
Join IPAC SWO at the Boler Mountain Conference Centre on November 1st for the IPAC SWO Chapter Meeting and Education Day.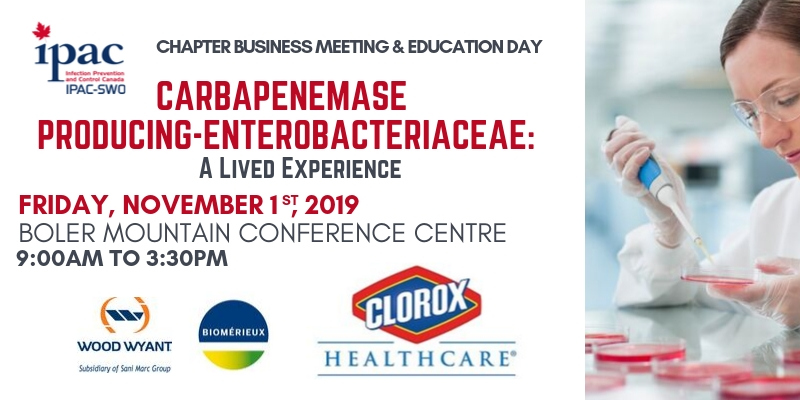 Registration opens at 8:30 am. The IPAC-SWO business meeting will start at 9:00 am and the educational portion of the day will start at 10:00 am. If you plan to only participate in the educational portion of the day, please arrive at 9:45 am to register.
The topic of the Education day will focus sharing the lived experiences with Carbapenemase Producing Enterobacteriaceae. We are pleased to welcome the following speakers to our education day.
Dr. Michelle Science, IPAC Physican, Public Health Ontario
Erika Vitale, Manager of Infection Control, Windsor Regional Hospital
Kasey Gambeta, Regional IPAC Specialist, Public Health Ontario
Jean Clark, Manager Clinical Support, Revera Inc.
Note: Registration closes October 25, 2019 at noon. Refunds cannot be processed after 12 pm on October 25th, however registration transfers will be accepted. Refunds will be for the registration fee minus administrative and Eventbrite fees. No fee will be applied to transfers.
Participants who purchase an IPAC SWO member ticket to this event will be validated against the current 2019 IPAC Canada chapter member list. If you are unsure if you are a current member please contact ipacswochapter@gmail.com.
NEW

Call for Interest to participate or facilitate the CIC Prep Series and Community of Practice
The IPAC SWO executive, IPAC HUPIC and Team IPAC-West of Public Health Ontario would like to extend a call for interest to participate in the:
Community of Practice (CoP): In the fall of 2019, there will be a CoP for those who are interested in preparing for the CIC examination. Participants would meet (virtually) with others who have successfully attained their CIC to learn about how and why one goes about obtaining their certification in infection control and to discuss opportunities and challenges in preparing to write the exam. We are looking for support from CIC certified individuals to offer their advice and support during these meetings. A time commitment of two 1-hour webinars is requested.
CIC Preparatory Series: Beginning in January 2020, an 8-session webinar based series that covers content from sections of the CIC exam will be offered. We are looking for support from IPAC Canada chapter members, who are CIC certified, to help facilitate the sessions by offering support and guidance to those preparing for the exam. Information about time commitment will be discussed with interested facilitators.
If you are interested in either joining the Community of Practice or participating in or helping to facilitate the CIC Preparatory Series, please contact the IPAC-West office at ipacwest@oahpp.ca with your name and if you would like to be a participant or a facilitator by September 30th. Participation is not limited to geographical location and is open to anyone who are interested in CIC certification.
---
IPAC SWO News
IPAC SWO Chapter wins the 2019 3M Chapter Achievement Award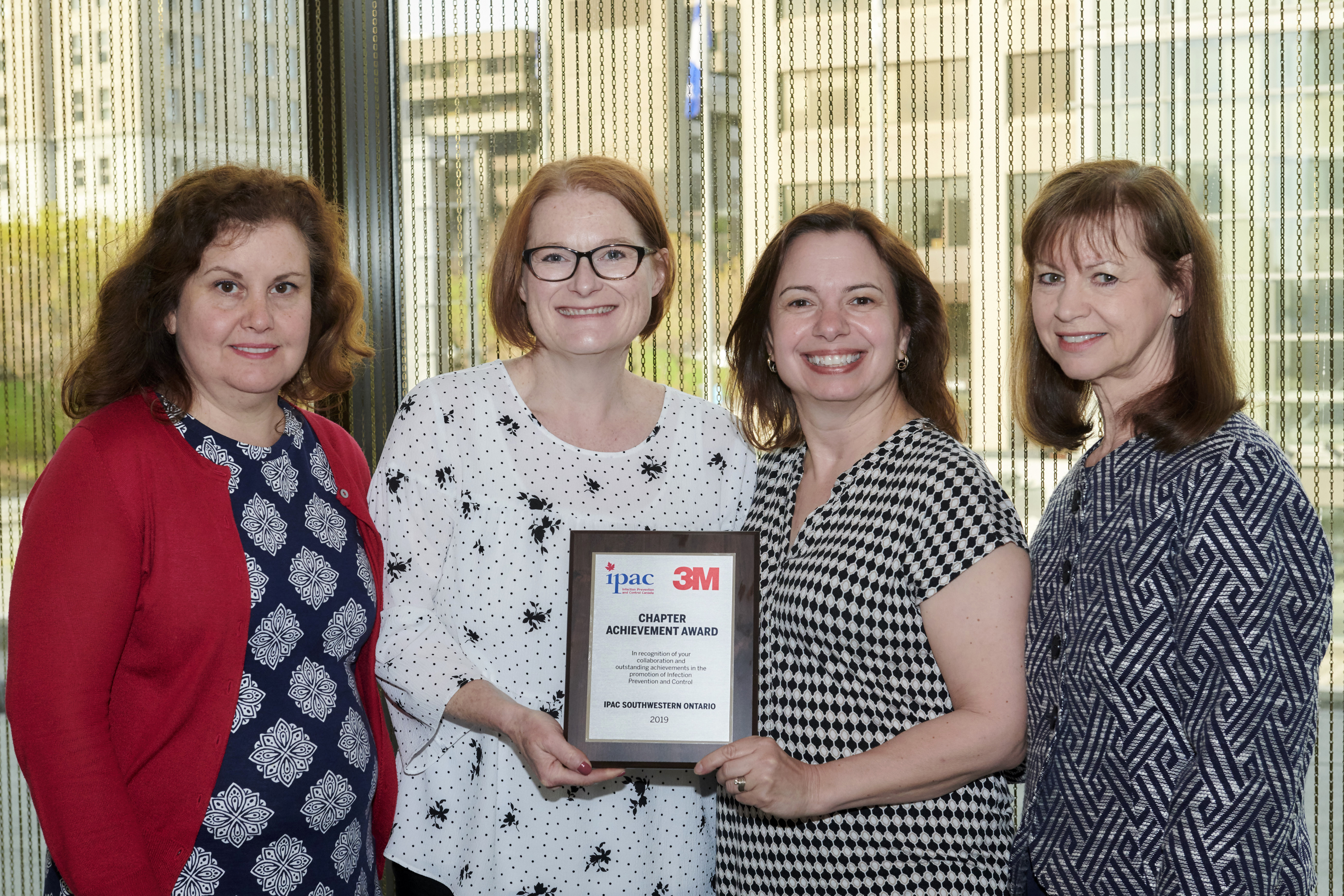 The 2019 3M Chapter Achievement award was awarded on May 28th at the IFIC/IPAC Canada 2019 Conjoint Conference in Quebec City to the IPAC SWO Chapter. The award was accepted by Francine Paquette, IPAC SWO President and Cheryl Tung, IPAC SWO Past President.
The award recognizes a Chapter's achievements in promoting infection prevention and control in the health care setting across the continuum. Congratulations to all of you who have made IPAC SWO a recognized and well respected chapter of IPAC Canada. See the IPAC SWO Chapter submission here.
Education Day Presentations
Did you know that you can access presentations from past education days here? Visit "IPAC SWO Chapter Meetings" on the right navigation bar to access these documents.